Your assessment is a fundamental part of your certification with NICEIC.
It allows you to wear the badge with pride knowing that your business has met the high standards that people expect from NICEIC contractors.
It is your chance to show that your business:
has policies, procedures and insurances in place to support you and your customers
does work that complies with the relevant national industry standard
Our robust assessment process is an opportunity to ask your assessor any technical or business-related questions you might have. Each scheme will have its own specific assessment criteria and guidance. Head over to the NICEIC schemes page for further information.
Booking your NICEIC assessment
After listening to feedback, we have changed the way we book assessments.
So, eight weeks before your assessment is due, we will send you an email asking you to get in touch with our scheduling team.
Remember: without regular assessment your business risks losing its certification.
Missed the email? Drop us an email and we can get your date booked in.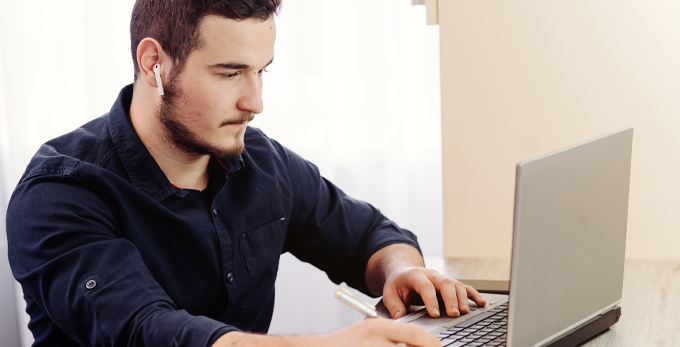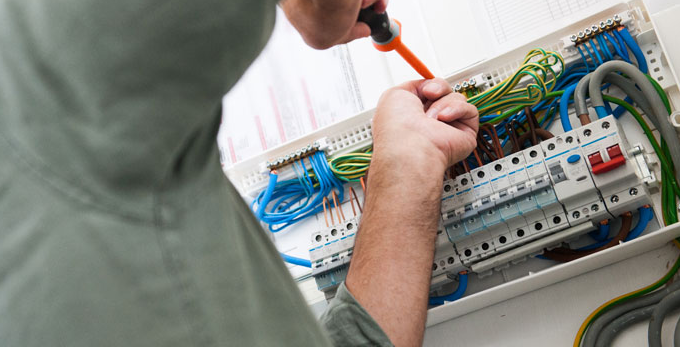 How do I prepare for my assessment?
Being fully prepared for your assessment is the key to a good outcome.

Being organised not only helps the assessor to perform their task more efficiently, but also means you can use the time to your own advantage.

This means more time for your own questions about technical standards, industry best practice and advice on how NICEIC can support you more in your business.
Top tips when preparing for your assessment
Office premises

  - usually the assessor will need to see your office, whether this is in your home or a separate business address.

Consider this when you are organising your day

.

Office procedures and paperwork -

usually checked while at your office. Ensure that all relevant policies, procedures and insurances are documented and readily available to show the assessor.

Installation records -

include installation certificates raised against completed work including building regulations notifications (where applicable).

Technical qualifications 

of the nominated technical person are also checked as part of the office assessment.

Make sure you have

your

qualifications

at hand

and consider taking a photo of them so that they are

easy to find next time.

Record of your continuing professional development

-

this provides you with an opportunity to showcase your learning and ask any further questions.

R

ecords

showing the

supervision

and training

of your team

(

where

appropriate

)

-

this

element of the assessment was

introduced

in 2021

as

part of

our drive to

enhance the robustness of the

process

.

Technical reference documents 

- ensure these are up to date and readily available for access.

(

I

f you are missing any

see our

Publications and Downloads page

)

Test instruments and leads -

ensure that these have up-to-date service records and

accuracy

logs and are available on the day of assessment for use.

On-site work -

ensure that there is suitable work for

you a

ssessor to

assess

the full scope of the work you undertake

.

This includes checking that access on the required day is possible.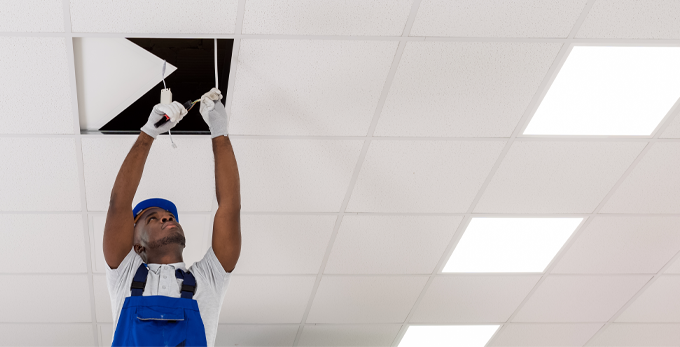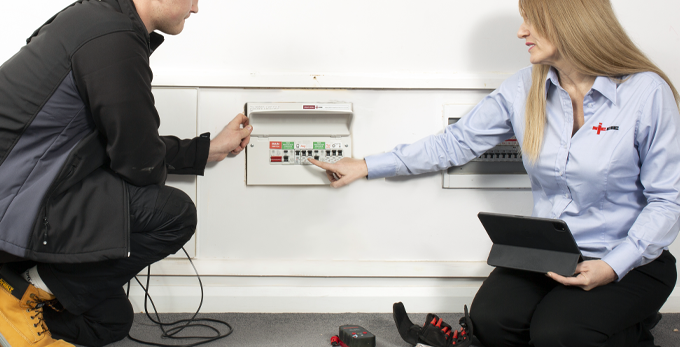 Top three most forgotten items for the office audit
Insurance policy (covering all work assessed or within scope of the Scheme certification):

We need the policy number, liability amount and expiry date, so make sure you have them to hand.

GS38

otherwise

known

as

HSE

's

guidance for Electrical test equipment for use on low voltage electrical systems. You can find a link to a free download

here

.
A suitable system in place to ensure on-going accuracy and consistency of all test instruments used for certification and reporting purposes is being maintained. Make sure you give yourself time to get this done. Consider using a CalCard – available from the NICEIC shop.
Roles and responsibilities in the electrical contracting industry
The electrotechnical industry has a unique approach to assigning levels of responsibility and competence.
When undertaking your assessment, your NICEIC assessor will meet two key people :
Qualified Supervisor
Principal Duty Holder
A Qualified Supervisor is the electrically competent person with specific responsibility for the safety, technical standard and quality of electrical installation work completed under their supervision.
A Qualified Supervisor is responsible for:
ensuring that the results of inspection and testing are recorded correctly on the appropriate certificates or reports.
ensuring that the business' premises, equipment, documentation and records are available for inspection when required by NICEIC.

supervisory duties for all electrical operatives

safeguarding all unused NICEIC forms of certification and reporting any loss, theft or misuse.
A proposed Qualified Supervisor should:
be available to the business on a full-time basis.
have at least two consecutive years supervisory or managerial responsibility for the standard of electrical installation work. In the case of a sole trader, a two year trading period will satisfy this requirement.

satisfy the technical training and/or experience requirements.

understand the Electricity at Work Regulations, current edition of BS 7671, and the Codes of Practice and guidance documents relevant to the range of electrical work undertaken.

understand the inspection, testing, verification, certification and reporting procedures for the range of electrical work undertaken. 
For more detailed information regarding roles and responsibilities read our PDH and QS Guide. These should be read in conjunction with the latest version of the Electrotechnical Assessment Specification (EAS).

The Principal Duty Holder is a person appointed by the business who has responsibility for the maintenance of the overall standard and quality of the electrical installation work undertaken. Principal Duty Holders also have a responsibility to ensure that employees are competent to carry out the range of work required of them.

Although the Principal Duty Holder will need to be present for the first part of the assessment and the closing meeting, they are not assessed on their technical ability.
An appointed Principal Duty Holder will:
have responsibility for all matters relating to enrolment and be the main point of contact

be a full-time manager or employee of the business

have responsibility for health and safety and other legal requirements relating to the range of electrical work the business undertakes 

be responsible for the assignment of electrical work to the Qualified Supervisor(s)

ensure that all work undertaken or arranged is carried out by competent persons who are appropriately supervised
ensure that the appropriate certificates and reports are issued for all completed electrical work
For more detailed information regarding roles and responsibilities read our PDH and QS Guide. These should be read in conjunction with the latest version of the Electrotechnical Assessment Specification (EAS).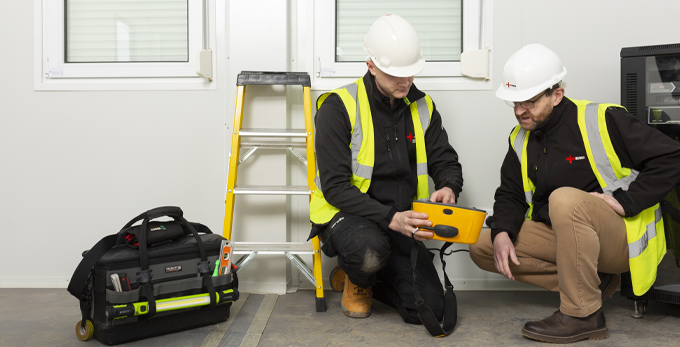 Good to know:
In some organisations the same person can fulfil the roles of Qualified Supervisor and Principal Duty Holder.
Assessment durations are units of time required to undertake a robust assessment to enable NICEIC to make a decision on compliance with the relevant scheme rules.
It is important the samples of work are within a local area to allow the Assessor time to travel to all sites and back to your contracting office within the allocated time, if this isn't possible then an additional chargeable assessment will be required.

For NICEIC Approved Contractors the assessment duration will generally take up to 6 hours (2 units) of assessment time. The annual renewal fee includes 1 unit of assessment time. Therefore any additional unit required will attract an additional assessment fee.

For NICEIC Domestic Installer's the assessment duration will generally take up to 3 hours (1 unit) of assessment time.

Note - if we cannot see sufficient work types for assessment or we are unable to complete the assessment in the allocated time you may need additional chargeable assessments.
You can find more information in our Electrical Scheme Guide here.
On the Day The Assessor will start the assessment at your contracting office address. The Assessor will review your office systems, documents and equipment to ensure it is appropriate to the range and scale of electrical work your business carries out. The Principal Duty Holder (PDH) will need to be present for the opening and closing meetings of the assessment.

The Qualified Supervisor(s) (QS) will be required to be present throughout the assessment and accompany The Assessor to the sites selected for assessment.

The Assessor will select a sufficient sample of electrical work reflective of the range, scale and scope of electrical work undertaken to assess.

You can find more information in our Electrical Scheme Guide here
You must make available for assessment sufficient examples of installation work completed in the previous 12 months by the business. The work should be representative of the day-to-day activities of the business and comply with BS 7671 and relevant Building Regulations.

You can find more information in the guidance for Type of Work for Assessment here.