Power your home with a green future
If you're thinking about renewable energy in your home, there can be plenty to consider. One option is solar electricity panels, also known as photovoltaics (PV), but how do you know where to start? Happily, we are here to help you move towards a greener future today…
Installing solar panels
There are many good reasons to add solar panels to your home. Not only can you lower your household emissions and do your bit for the planet, but you can also reduce your energy bills and move towards becoming self-sufficient by generating your own green energy. But when it comes to installation, we understand there can be a lot to mull over – especially from an electrical perspective. Happily, we're here to help you navigate this process.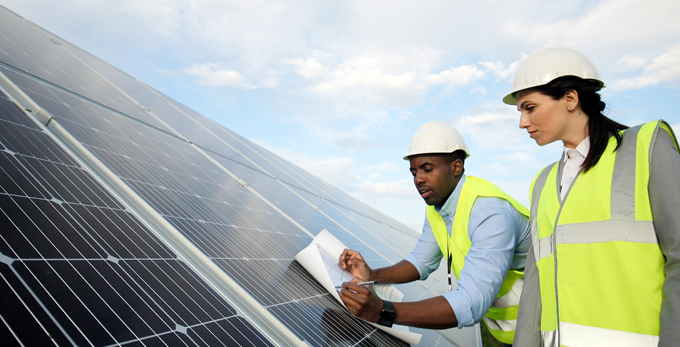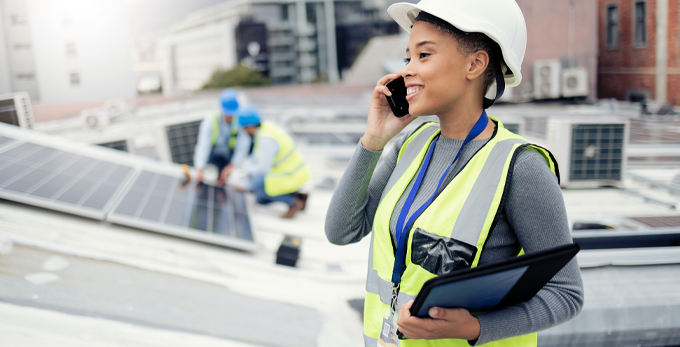 How do solar panels work?
Solar panels, also known as photovoltaics (PV), convert the sun's energy into electricity – even on a cloudy day. Solar PV systems are made up of one or more panels, with each one generating around 250-400W of energy per hour in strong sunlight. Typically, most systems contain around 6 to 10 panels and generate direct current (DC) electricity. Because the power used for household appliances is alternating current (AC), an inverter is installed along with the system to convert DC electricity to AC. This electricity can then be used throughout your home, exported to the grid or stored in a battery for use at another time.
Are solar panels right for me?
The best place to start, is to review your existing energy use so that you understand what your household typically consumes, especially at peak usage times. This will give you a clear idea of the amount of energy your renewable system will need to generate and help you research what's available.
Next, find out what is suitable or available for your home. For example, the size of your roof may dictate the type or number of solar PV panels you can have installed. Not only are you able to generate your own energy using renewable energy solutions, but you can also store it in a battery and choose when to use it, such as during peak hours when the electricity supply is expensive.
Finally, be sure to research your local building regulations approval process to see if you need planning permission and check whether any local funding initiatives are available.
'Did you know': To qualify for certain government incentives such as the Smart Export Guarantee (SEG) you will need to appoint a contractor who has access to these schemes.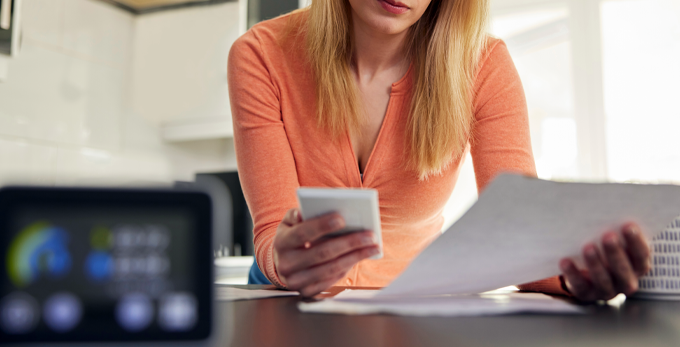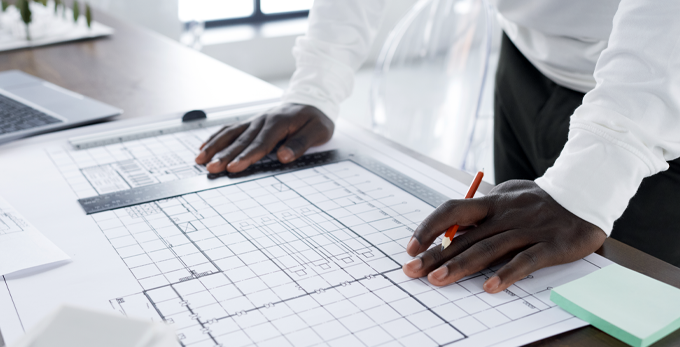 Weigh up the viability
The benefits of green energy are endless - not only when it comes to saving money, but also for our health, the environment and the economy. By installing renewable or green technologies, you can save money on your energy bills. How much, however, will depend on the solutions you choose.
Another consideration to make is that equipment you choose from varying manufacturers will differ in cost. However, bear in mind that cheapest is not always best. Weigh up your options and choose what is suitable for your home and your future.
Benefits of solar electricity
Cut your electricity bills – sunlight is free. Once you've paid for your initial installation, your electricity costs will be reduced.
Reduce your carbon footprint – a typical solar PV system could save around one tonne of carbon a year, depending on where you live in the UK.
Low maintenance – solar panels are extremely independent, meaning you don't need to check on them 24/7.
Reduced independence from the grid – the more energy you create, the less you need to purchase from energy companies.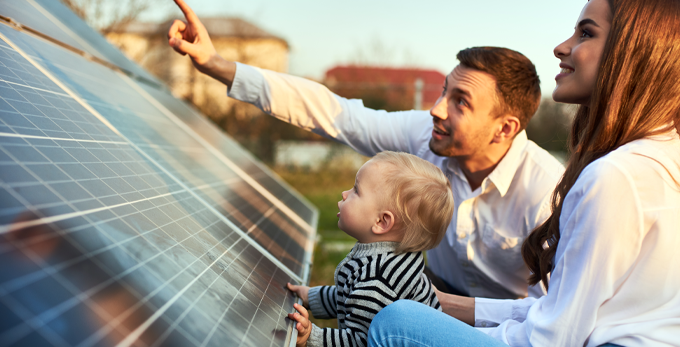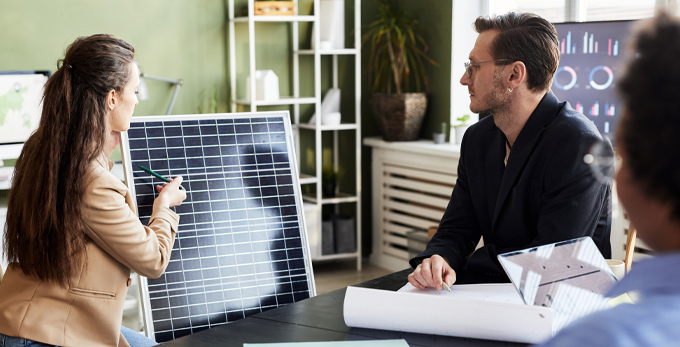 Things to ask your contractor
What can I do now to facilitate any future upgrades such as battery storage or electric vehicle charging?
Are there any funding streams open and if so, does your business meet the required criteria to access these?
How often should I get my electrical installation checked? NICEIC recommends that homeowners have an EICR carried out at least every 10 years.
Is a full or partial rewire required to bring the electrical spec of my property up to date with the latest Wiring Regulations?
Does the scope of my project need to comply with relevant parts of the of the Building Regulations? (England and Wales only)
How will the appropriate notification and certification be handled once the work has been completed?
Ask for references and check the electrician has public liability insurance of at least £2 million.
Get the professionals in
It is vital that the work is undertaken and carried out in accordance with the current wiring regulations to ensure maximum safety. Choosing a NICEIC contractor is the best way to ensure the advice you receive is sound and the job is carried out safely and to a high standard.
Through ongoing regular assessments, NICEIC registered contractors demonstrate that their work meets the required technical standards, and that their knowledge is up to date and sound.
Finally, make sure you get quotes from at least three different NICEIC approved contractors before agreeing to carry out any work.