Power Up Your Garden Safely
Gardens can offer a haven away from the stresses of day-to-day life. However, even this area of the home can pose a variety of risks when it comes to electrical safety. We have compiled our top safety tips to help you address these hazards and maintain your perfect outdoor space…

Creating your perfect outdoor space, safely…
Over the past few years, the passion for garden projects has grown and grown. But with gardening comes an array of helpful electrical equipment which can present various hazards if basic safety checks aren't carried out.
Along with the ongoing maintenance of your garden, the popular trend for outdoor living is here to stay. So, you may be seeking clever modifications to enhance your outside space and create an extra 'room' within your home. Whether you're looking to introduce ambient lighting, a hot tub or power for a garden bar or kitchen, it's vital to put safety first when it comes to anything electrical.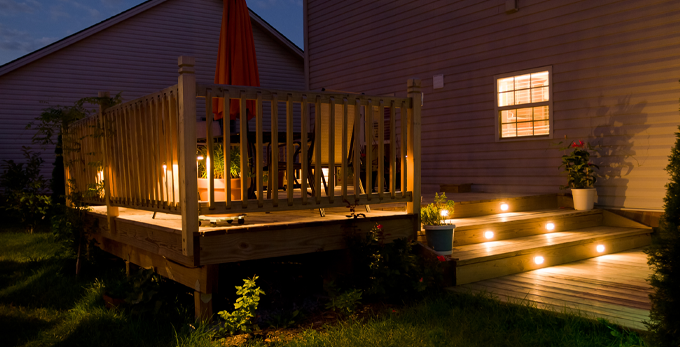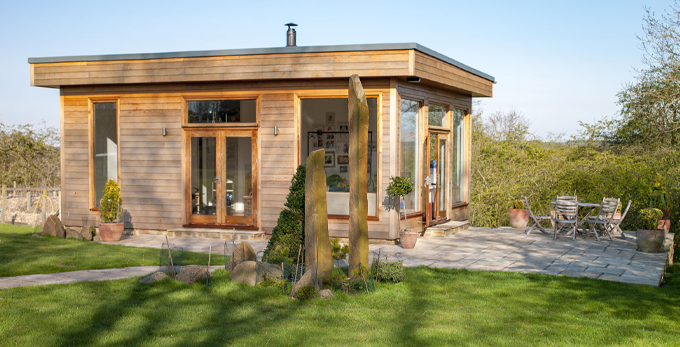 Top tips for garden safety
Electricity is required as the main power source for most gardening equipment. From lawnmowers and hedge trimmers to leaf vacuums and blowers, it's important to take the necessary safety precautions.
We don't want to cause alarm, but it may come as a surprise that one in 10 people experience electric shocks when installing and using electrics in the garden! With the added risk of water in the equation (whether due to adverse weather, paddling pools or the morning dew), you can avoid serious injury by following these simple checks:
Ensure appliances and outdoor sockets are suitably waterproof and RCD (residual current device) protected - this switches off the flow of electricity when it detects any type of fault.
Switch off and unplug electrical items before cleaning, adjusting or checking them.
Place water-related products such as hoses, sprinklers and paddling pools away from electrical equipment.
Ensure that all cabling is suitable for outside use and, where buried, that they have been installed at a sufficient depth to avoid damage from garden tools.
Good to know:
Only buy electrical goods from reputable retailers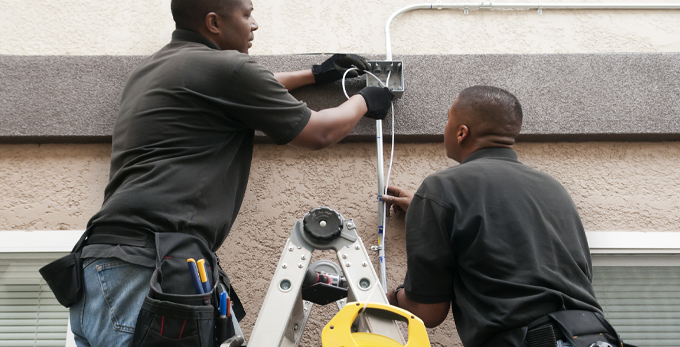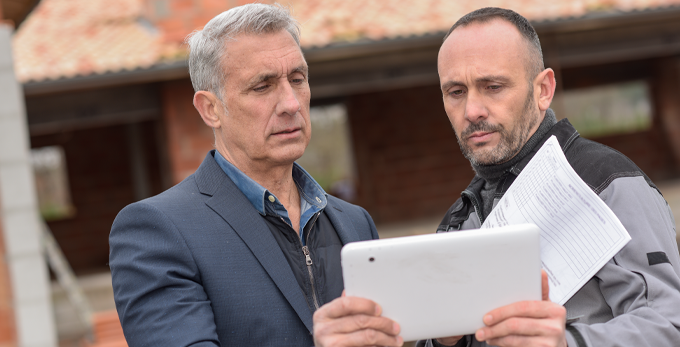 Things to ask your contractor
Does the scope of your project need to comply with Part P of the building regulations (England and Wales only)
If yes how will the appropriate notification and certification be handled once the work has been completed?
Good to know:
If the work does need to comply with Part P, using a contractor registered with NICEIC's Competent Persons scheme could save you time as well as money. Our contractors are able to self-certify their work and can notify building control on your behalf, giving you one less thing to worry about
Get the professionals in
It is vital that the work is undertaken and carried out in accordance with the current wiring regulations to ensure maximum safety. Choosing a NICEIC contractor is the best way to ensure the advice you receive is sound and the job is carried out safely and to a high standard.
Through ongoing regular assessments, NICEIC registered contractors demonstrate that their work meets the required technical standards, and that their knowledge is up to date and sound.
For more information on electrical safety in the garden, check out Electrical Safety First's top tips!
Finally, make sure you get quotes from at least three different NICEIC approved contractors before agreeing to carry out any work.