Safety in the kitchen
The kitchen is often referred to as the heart or hub of the home; a well-used place where many of us spend a good deal of our time, whether simply for preparing and cooking food, or for work and family time too.
But with cookers, toasters, kettles – and all the other electrical appliances alongside these – it is not surprising that this high traffic area in the home can be a high-risk one too.
Safety in the kitchen must be a number one priority – especially when it comes to electrics. Below, you will find advice on how to keep your kitchen safe, whether you are:
Concerned about your existing kitchen
Planning to install a new kitchen or new appliance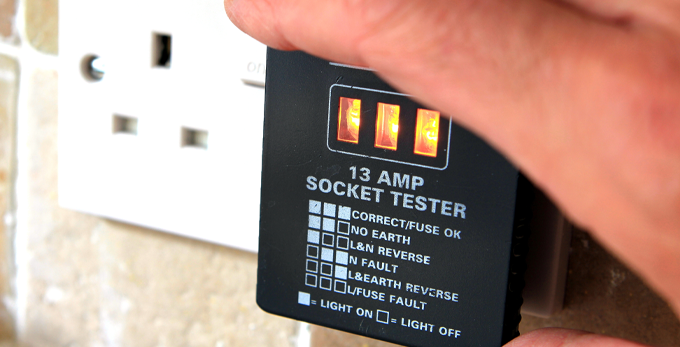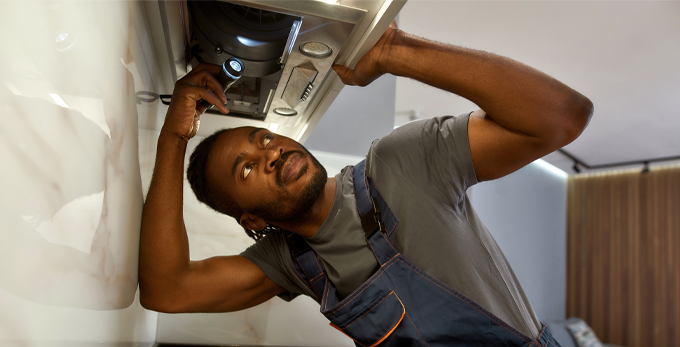 How do I know if my kitchen electrics are safe?
If your kitchen has been installed for some time and you are concerned about the electrics within it, look out for the following red flags:
there is noticeable damage to sockets, plugs, wiring or fittings
flickering of lights despite changing the bulbs
it has been more than 10 years since your electrics were checked.
If any of the above applies, we advise you to contact your local NICEIC contractor, who can undertake an EICR, which is like an MOT of your home's electrics. They will be able to advise you whether any essential repairs or upgrades are required or recommended.
How often should I get my electrics checked?
There is no legal requirement on electrical safety checks in privately owned homes. However, the NICEIC recommends that homeowners have an EICR carried out at least every 10 years. For rented properties, this will be subject to different regulations. Click here for more details.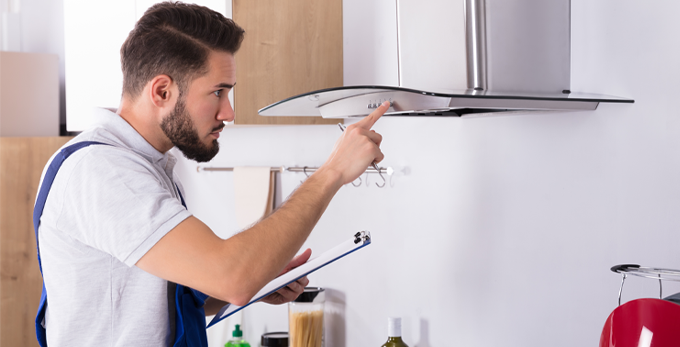 Installing a new appliance or planning a new kitchen
Kitchen renovations and enhancements regularly feature at the top of the list when it comes to home improvements. While it's easy to get immersed in the endless design opportunities, it is vital to have electrical safety front of mind as you embark on the project.
Whether you're looking to add a state-of-the-art wine cooler or you're big into cooking and a smart induction hob takes your fancy, it is advisable to speak to an electrical contractor who can clarify the extent and nature of the required electrical works.
They'll be able to:
ensure all sockets are positioned appropriately
ensure appliances are provided with adequate means of isolation
ensure all sockets are RCD (residual current device) protected, designed to switch off the electricity when it detects a fault.
In addition, some work may need to be notified to the local building control in order to comply with Part P of the Building Regulations. If this is the case, using a contractor registered with the NICEIC's Competent Persons scheme could save you time as well as money. Our contractors are able to self-certify their work and notify building control on your behalf (where applicable), giving you one less thing to worry about.
Things to ask your contractor
Whether you are planning an entirely new kitchen, or extensive upgrades, it is worth asking your kitchen fitter or registered electrician the following questions:
Is a full or partial rewire required to bring the electrical safety of your property up-to-date with the latest Wiring Regulations?
Does the scope of your project need to comply with Part P of the building regulations (England and Wales only)
How will the appropriate notification and certification be handled once the work has been completed?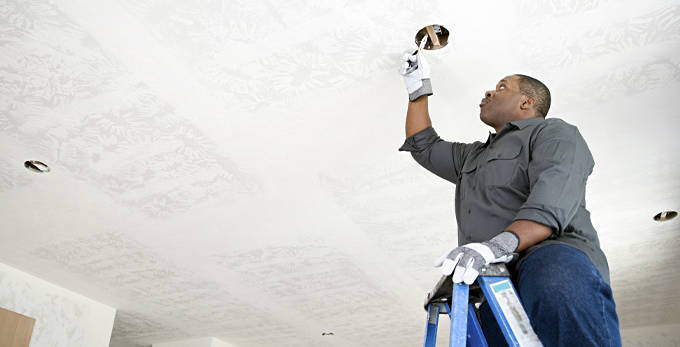 Get the professionals in
It is vital that the work is undertaken and carried out in accordance with the current wiring regulations to ensure maximum safety. Choosing a NICEIC contractor is the best way to ensure the advice you receive is sound and the job is carried out safely and to a high standard.
Through ongoing regular assessments, NICEIC registered contractors demonstrate that their work meets the required technical standards, and that their knowledge is up to date and sound.
For more information on electrical safety in the kitchen, check out Electrical Safety First's top tips!
Finally, make sure you get quotes from at least three different NICEIC approved contractors before agreeing to carry out any work.