Supporting the future of energy efficient travel
The future of cars is looking super-charged, with electric vehicles becoming more commonplace and plans for EV charging points ramping up across the country. NICEIC has plenty of advice to help you charge safely at home…
Playing it safe when it comes to EV charging
It may come as no surprise to hear that the UK is among Europe's largest market for electric vehicles (EVs). With the number of 'plug-in' cars set to rise dramatically over the next 20-30 years and demand high as drivers look to switch from traditional to alternative fuels, it's more important than ever to understand the safety around EV charging.
EVs can provide reductions in both carbon emissions and running costs. However, the success of such vehicles relies on the availability of accessible charging points. If you're thinking of getting an EV charging point installed at home, there are electrical safety concerns to be aware of – as there are with all electrical work.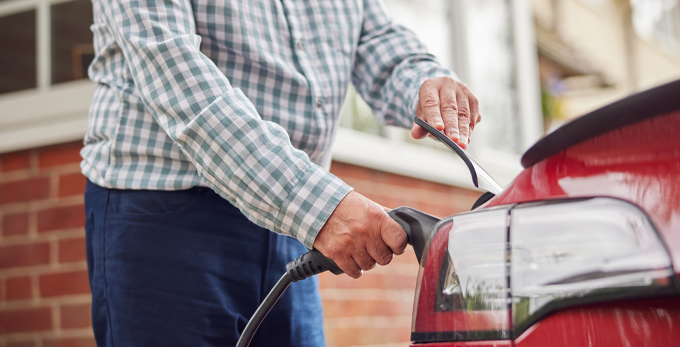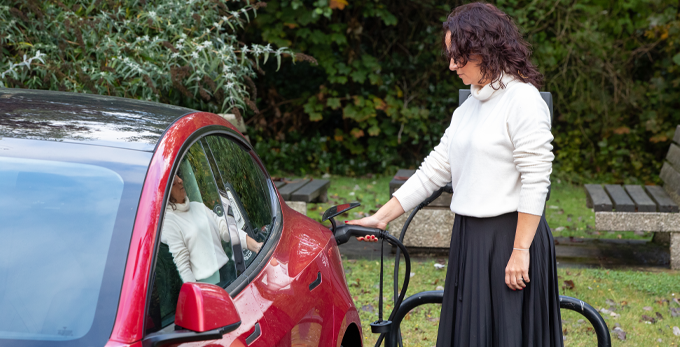 Charging your electric vehicle safely
Due to a lack of public charging infrastructure, more and more homeowners are resorting to charging their EVs via unsafe methods. Dangerous options, such as using an indoor multi-socket extension lead, can pose a huge fire risk to your vehicle and home. This is simply a risk which is not worth taking. Instead, speak to an NICEIC electrical contractor who can clarify the extent and nature of the required electrical works and keep everyone in your household safe.
Should you require a new circuit, the work will need to be notified to the local building authority. The simplest way to ensure this is handled appropriately is to use a NICEIC-registered contractor who can self-certify and notify the work to building control on your behalf, saving you time and money.
Don't get caught out and be sure to:
consider a dedicated wall box charging point – the safest and most convenient way to charge your vehicle at home – and ensure it is installed by a qualified, registered and competent electrician such as those registered with NICEIC
always buy your charging cable from a reputable retailer or directly from the manufacturer
check your charging cable frequently for wear and tear; and replace it if any damage is evident
have the wiring in your property checked if you are charging from a 13A mains socket. Old wiring may not be able to cope with the demand putting your property at risk of a fire Again a NICEIC-registered contractor will be able to do this for you
take advantage of the ongoing government schemes aimed at relieving the costs linked to the installation of a home charging point.
Don't!
× Never use a multi socket extension lead when charging your electric vehicle! If you do need to use an extension lead, only ever use one that is suitable for outdoor use.
× Avoid the use of 'daisy-chain' extension leads. This method of plugging one extension lead into another to reach a greater distance can increase the risk of an electrical fault!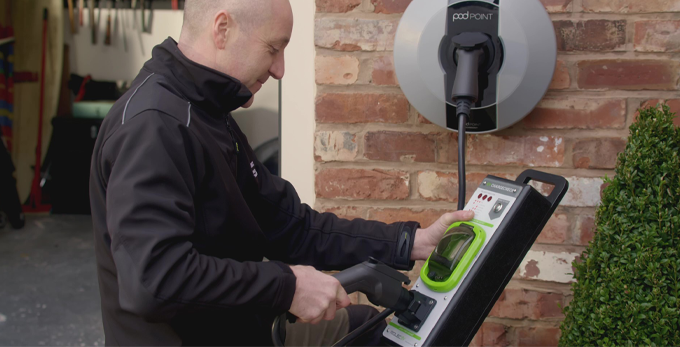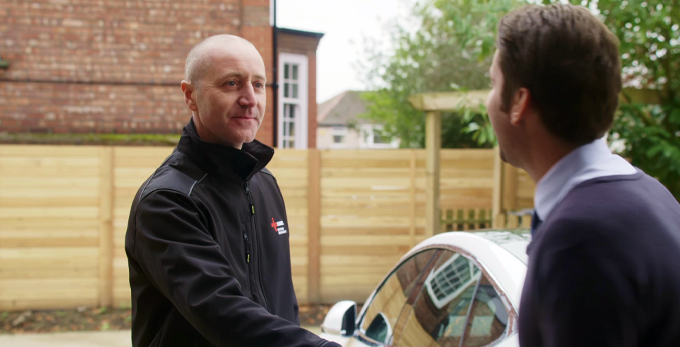 Be sure to seek a professional
As with any electrical work, it is always advisable to seek the help of a professional so you can guarantee that the work is carried out safely and done to the highest of standards.
Assessed on a regular basis, a NICEIC-registered electrician will also be able to assess the suitability of your entire existing installation. This provides you with peace of mind before the work is carried out that, your home has the capacity and infrastructure for the additional power you are likely to need. And should you wish to include renewable energy sources in the future, they will be able to advise on the simple steps you can take now to prepare for additional upgrades.
When having an EV charge point installed make sure to ask your contractor…
if a new circuit will be required and, if so, will they manage notifying your local council?
if any upgrades are required to the existing electrical system
if there are any other steps you can take now to facilitate future renewable technologies such as battery storage and solar panels.
And don't forget! It's always a good idea to obtain at least three quotes before appointing the right person to undertake the job or project.
Check out Electrical Safety First for further top tips on electrical vehicle charging safety.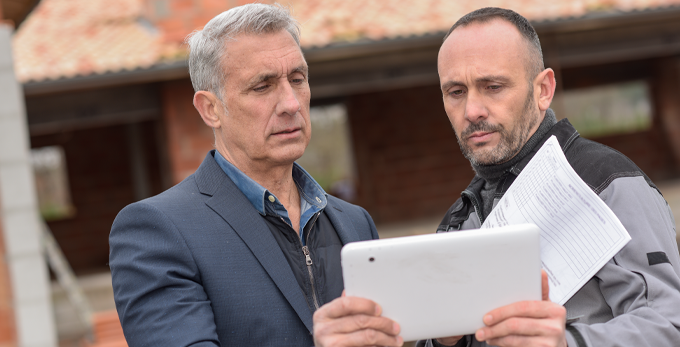 Get the professionals in
It is vital that the work is undertaken and carried out in accordance with the current wiring regulations to ensure maximum safety. Choosing a NICEIC contractor is the best way to ensure the advice you receive is sound and the job is carried out safely and to a high standard.
Through ongoing regular assessments, NICEIC registered contractors demonstrate that their work meets the required technical standards, and that their knowledge is up to date and sound.
Finally, make sure you get quotes from at least three different NICEIC approved contractors before agreeing to carry out any work.